If you have assigned a primary device for everyone in your home, you can use the People at Home feature in Plume motion to get notifications when people come home or leave.
Open the Motion Today view to see, the status changes of the people in your home.
Tap on the people icons at the top of the graph to bring up the People at Home screen. Displayed for each person is their current status along with a timestamp for their status change.
Tapping on a person allows you to enable/disable notifications about their status.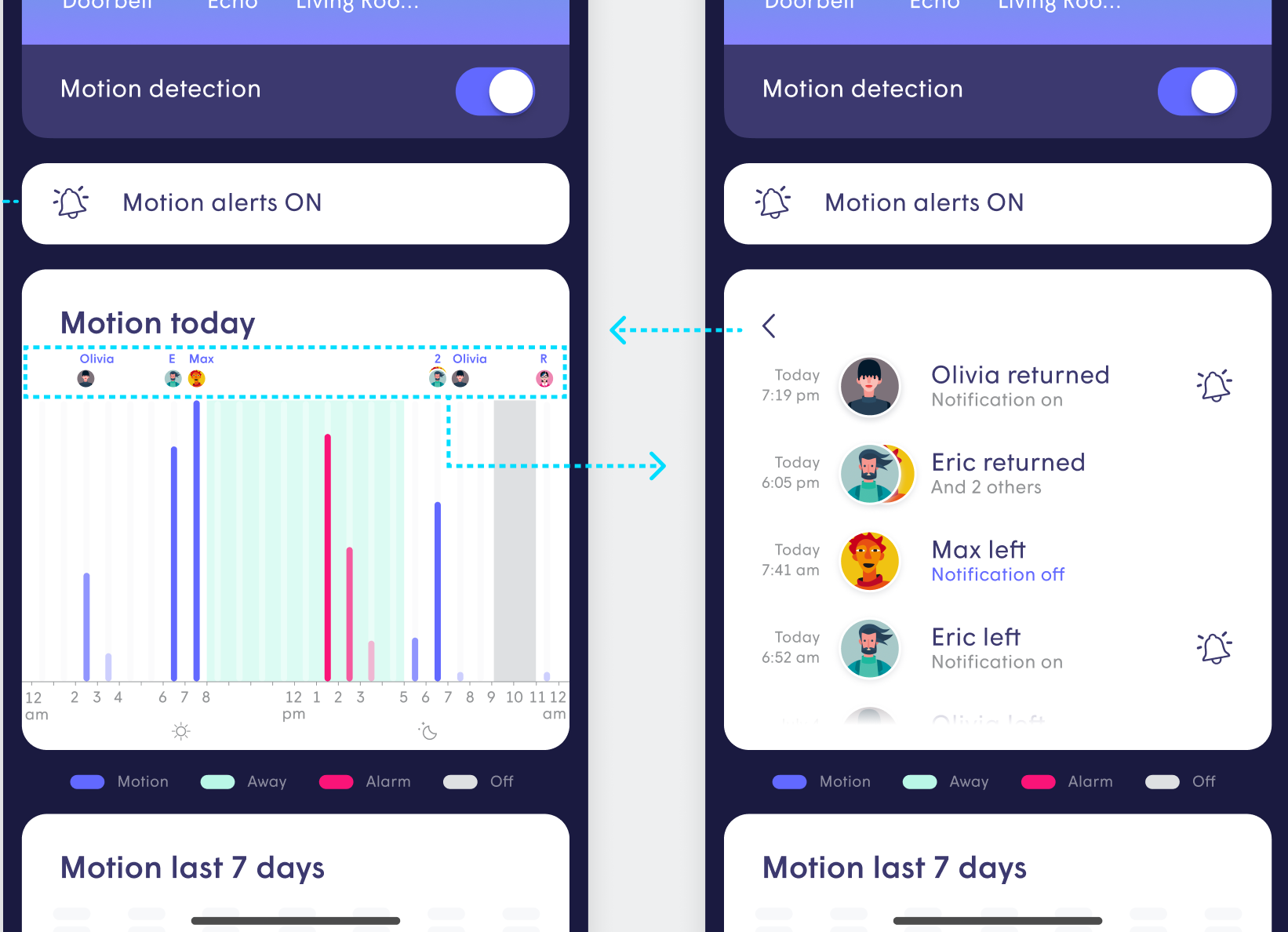 Each person's status is based on when their assigned primary device connects and disconnects from the network. Because of this, it is important to assign suitable primary devices like mobile phones or WiFi enabled smartwatches.
If their device disconnects because it is powered off or the WiFi is turned off, it will show them as having left.
If you have motion alerts set up to be sent only when away, those alerts will be sent 15 minutes after the last person with an assigned device disconnects from your network.